Welcome!
Things To Do
Check out all of the latest updates in the Updates page.
Check out all of our top users here.

View our Staff.
Check out the latest news in our News page.
Check out the latest questions at the Questions page.
View our History page.
Afterwards, explore, and have fun!
Contributing to the wiki
If you're interested in helping us out, please visit the page Things To Work On and the Rules page.
Click here to view all of the achievements you can earn (if you are logged in) on this wiki.
When creating a new page about Art Of Problem Solving, contact any Admins so that they can correctly format it.
f you need any additional help, do not hesitate to ask any Staff for help. We are always determined to help you.
Featured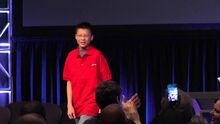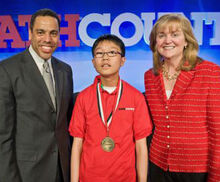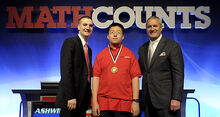 We are now featuring MATHCOUNTS pages and partipants photos from MATHCOUNTS National Competition. We are now looking for new people to help us in MATHCOUNTS pages! There will be a list of MATHCOUNTS Achievements you can earn by helping out in MATHCOUNTS pages! These badges MIGHT be out for only a limited time, so get them!
Any other featured articles can be found here.
Blogs